Guy Adams, Datalytyx CTO and Colin Bradford, Chief Architecture guest lectured at the University of Newcastle Data Science MSc program. They were supported by Kieran Duffy (who joined Datalytyx from the MSc Program last year) and John Webb, Datalytyx Commercial Director. Getting respected industry lecturers into academic courses is a key part of the University strategy to make their students more relevant to employers and to be ready to hit the ground running.
Adams said "We are enormously proud of our relationship with Newcastle University who run one of the best Data Science programmes in the country. We are now in our second year of sponsoring this MSc. We have helped shape the MSc course to be relevant to the industry and to help students keep up with the latest trends in a very fast moving industry. Students and Graduates from the course are becoming increasingly important in both our Product Development and helping our customers get started on their Data Science journeys.
We are also very excited to be co-funding, along with the Engineering and Physical Sciences Research Council, our first Data Science PhD at Newcastle starting at the end of this year."

Colin Bradford presenting on Datalytyx's smart IoT data compression algorithm, Gallium.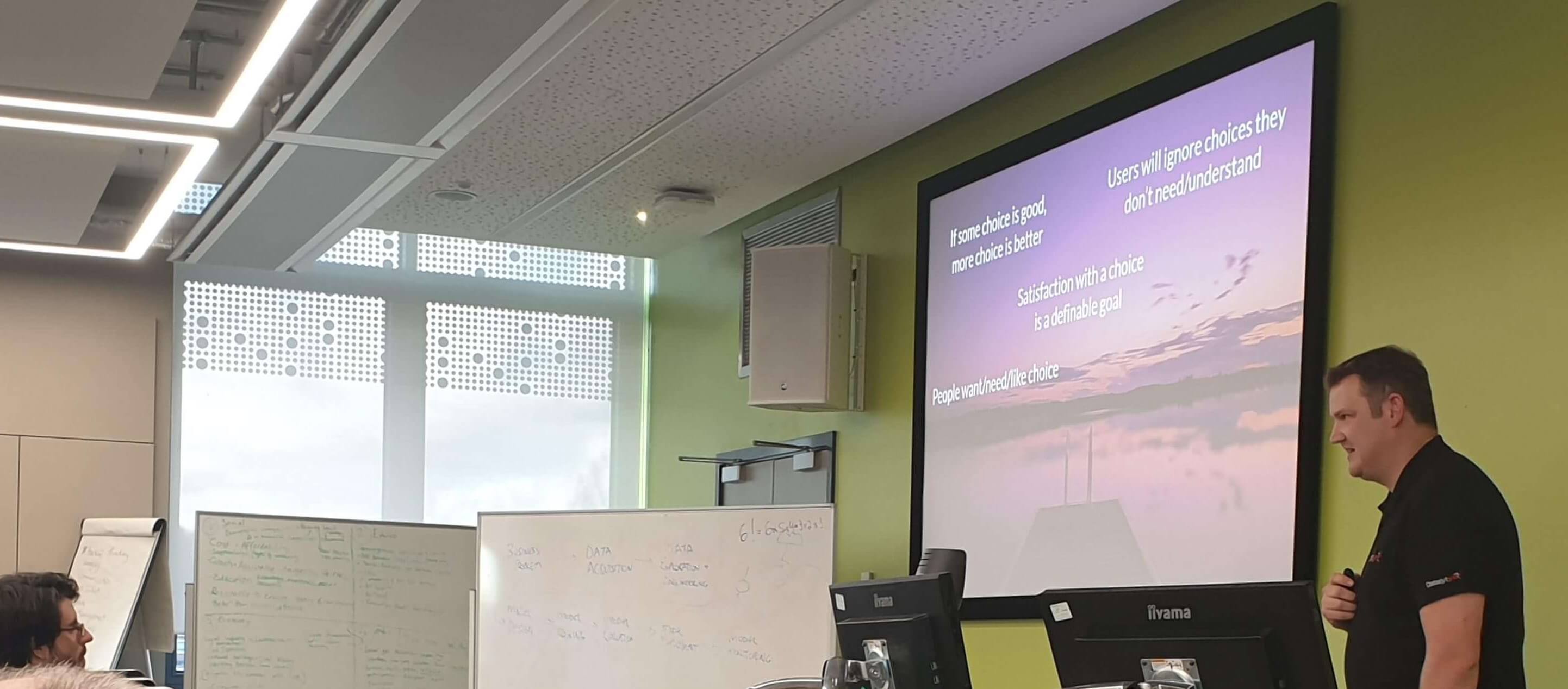 Guy Adams presenting on the paradox of choice.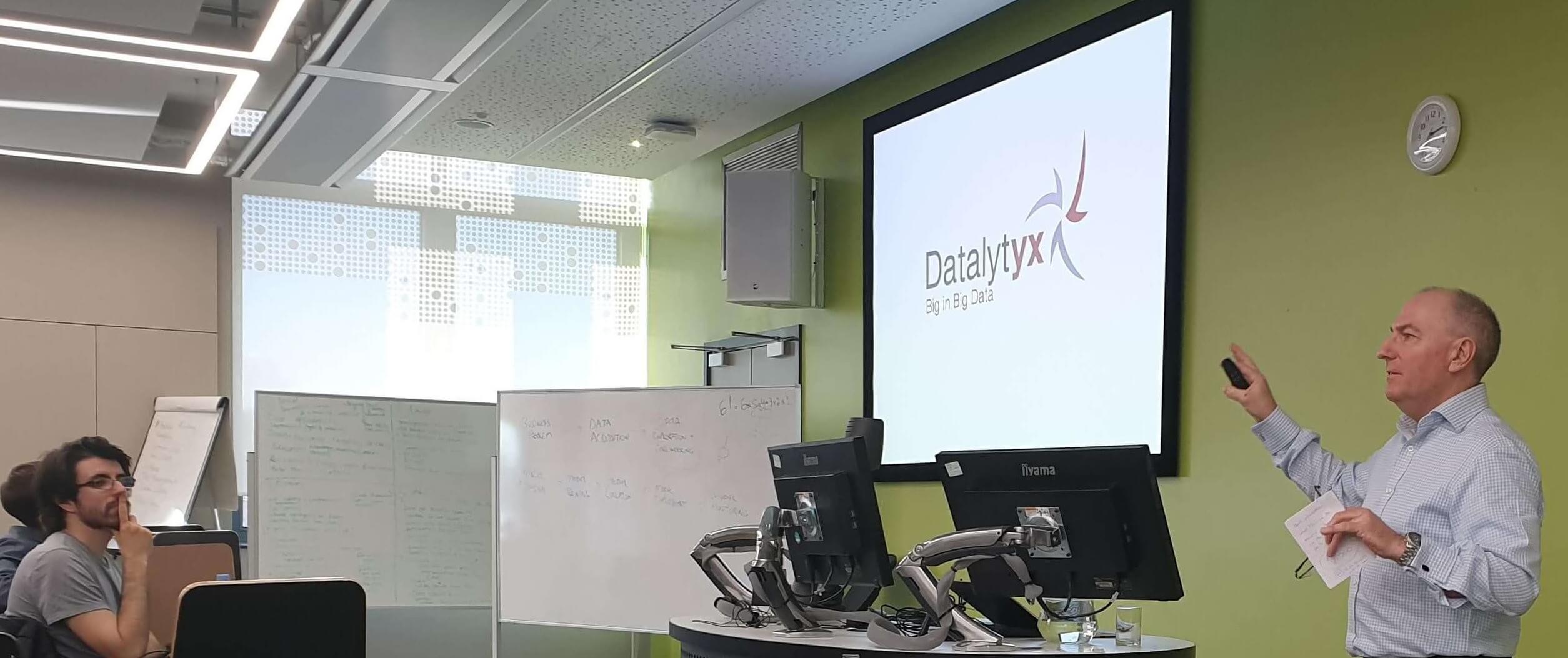 John Webb presenting on Datalytyx as a company.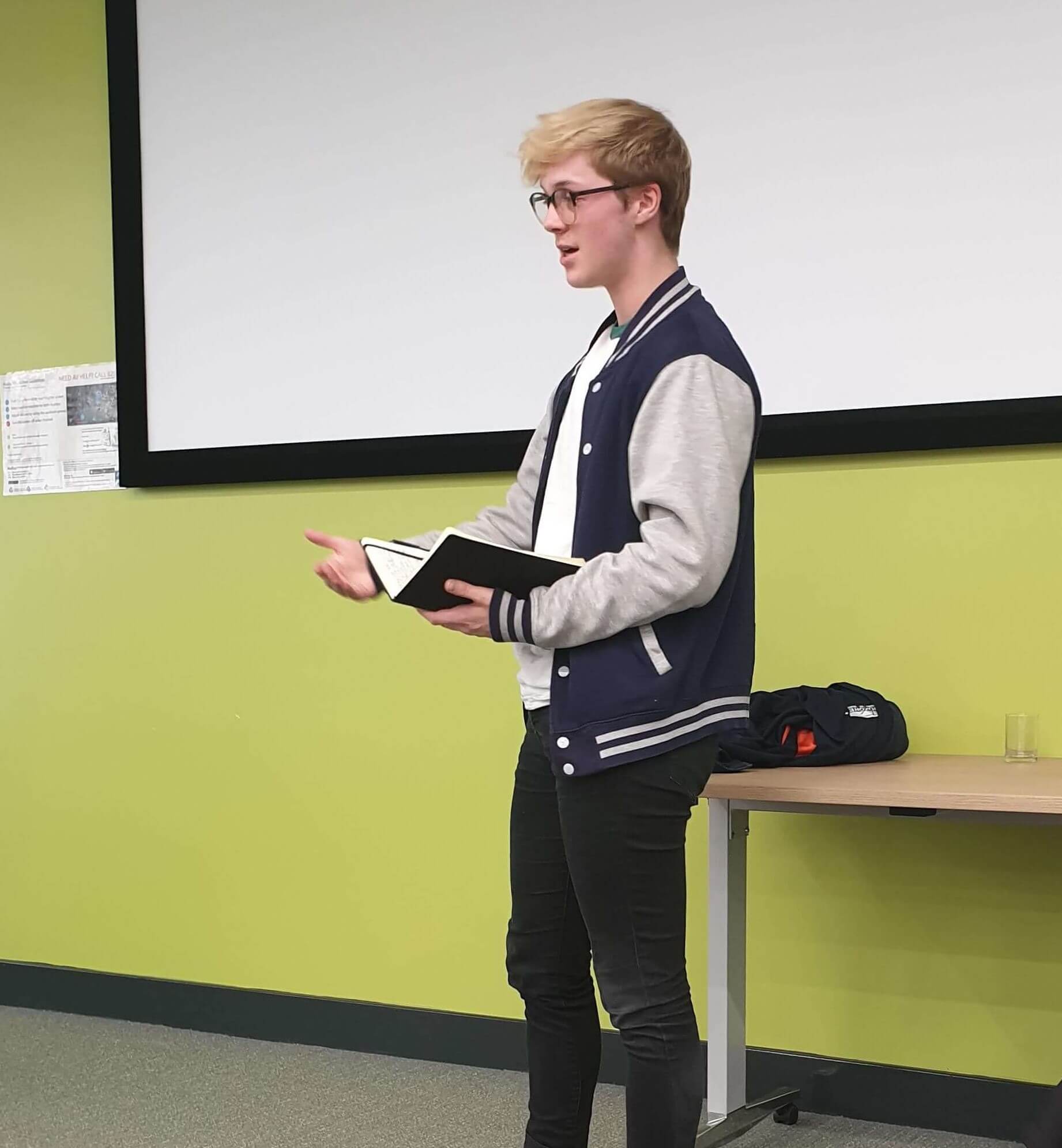 Kieren Duffy presenting on his experience with Datalytyx.