To turn raw data into actionable information at scale, businesses need a way to quickly and predictably capture the big picture and drill into the detail that matters. Reduce the time to insight, cut down the time to value.
Datalytyx makes volume and velocity an advantage, not a burden. We help you to tackle the biggest, most data-intensive analysis and make decisions faster. We provide the tools, technologies and people to offer you powerful solutions for your data projects, regardless of size and complexity.
We support modern data projects by using only best-in-class data tools. We integrate your environment with platforms from our carefully selected set of partners – Talend, Snowflake and Databricks. We provide the best and brightest in data expertise and talent – including engineers, scientists and analysts – to manage your environment, and we make them available to you 24 x 7.
What does this mean for you? It means you can think bigger, move faster, dig deeper and understand better. It means you can drive down the time to decision making, deliver greater value to your network, and get from A to B at a faster pace than ever. Reduced risk, fewer headaches and no lost value.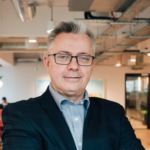 Paul Headey
Paul is an experienced Data & Analytics Consultant with over 27 years' experience in Information Management, One of the founding members of Datalytyx, Paul works within the Mphasis Data Portfolio Group as Principal VP of Snowflake Solutions.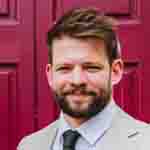 Tom Saunders
Tom has an extensive background in data architecture and data engineering and is one of the founding members of Datalytyx. Tom is an expert in Data Strategy, Data Platform design and DataOps; his focus is on ensuring that Datalytyx are delivering solutions that provide deep insights, business value and enabling customers to achieve current and future business objectives.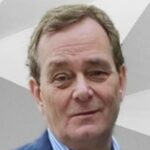 David Heath
David is Datalytyx Professional Services – Consulting/ Delivery Leader, with 12 years proven experience of building and leading teams for Enterprise SaaS solutions for Global companies.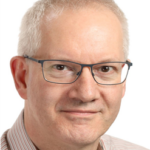 Peter Chase
Peter is an experienced Data & Analytics Consultant with over 28 years' experience in Information Management and Governance solutions. Peter is an experienced relationship manager, with a strong technology background in IT, project management, agile software development and cloud data solutions.
Technical Team
Our technical team comprises some of the best and the brightest in their field, and are accredited with certifications from our partners. Interpersonal and intelligent, they work closely with clients to deliver a managed service of the highest calibre.
Blog
On Track: London Tube Data
Ever wondered how your mobile's app knows when London Underground's Central line has delays? Our latest blog series reveals how this happens.
Blog
Talend Tips & Tricks – Part 4
Serving up Talend Studio tips – in case you're experiencing issues running code in distributed mode across your Hadoop cluster.
Blog
Refugee Movements in EMEA
Combining UNHCR data with Tableau visualisation skills, this blog goes behind the scenes of an analysis of refugee movements in the EMEA region.