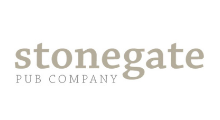 Analytical insights to increase revenues and reduce costs at Britain's largest pub company
Stonegate Pub Company operates more than 1,200 managed pubs and bars across the UK, with a range of formats including community and high street pubs, bars, country inns and late-night venues. Previously, a managed pubs company, its £1.27bn acquisition of Ei Group in March 2020 added a large estate of leased and tenanted sites (c.3,200). Its well-known brands include Slug & Lettuce, Yates, Walkabout, Be At One, and Popworld.
This solution means we can be more flexible in how we use our data to generate new insights, to address market trends and support better decision making. The combination of Datalytyx and Talend meant we could move further faster.
Challenge
Stonegate wanted to better understand and optimise operations, driving high performance from a diverse estate. "Our job is to work with Operations and Commercial teams to surface opportunities," says Baz Javanshiri, Director of Financial Planning and Analysis. "For example, how to best manage our labour force, understanding patterns in product sales, maximising events, and so on. This is a multi-format, multi-faceted business with different brands appealing to different markets. It's particularly important to understand our position compared to the rest of the landscape. Using transactional data and external data are central to anticipate and respond to market trends, to help maximize revenues and minimize costs." This includes data from external sources such as CGA consumer market research, weather data and Google Analytics.
Three years ago, FP&A was largely a reactive support function. Baz says the two main drivers for change were a highly competitive pub landscape and an internal factor: "We didn't manage our transactional data in-house; it was outsourced to a SaaS BI provider. We were constrained by having to use their tools and reporting. We wanted control of our data and to develop a more bespoke approach. We needed the capability to transition to that proactive stance."
Solution: Talend, Datalytyx, Snowflake and BI
The company embarked on a project to build a Microsoft Power BI analytics centre of excellence: using data to drive new insight from every venue. "We were initially led by the technology," Baz says. "We considered tools for the data integration 'extract, transform and load' piece and chose Talend. We wanted a degree of customization while other tools were far too complex for our needs. Talend was the more flexible solution for our data scientists." Talend recommended its Platinum Partner Datalytyx to support implementation. "We felt the approach suggested by Datalytyx was exactly what we wanted, and Datalytyx had the competence to deliver." The project has three main strands: transition to the new platform and migrate data inhouse; replicate some existing automated reporting using the new platform and Power BI interface; and train and upskill Stonegate's FP&A team to be self-sufficient.
Delivering new business insights
Datalytyx worked with Stonegate to build a proof of value prototype. The Datalytyx team used Talend data integration to ingest data from a Zonal EPoS system, Fourth hospitality system and Coda Financials, making the data available in Snowflake to create daily sales reports, providing 'compute elasticity' for deep complex querying on billions of rows of data. The prototype was completed in 18 elapsed business days. The next challenge was to complete a viable solution to enable the transition to Power BI and close the subscription with the incumbent provider. However, 2020 did not turn out as planned.
Baz says: "Datalytyx helped us to move at pace and largely focused on bringing our data inhouse, which was crucial to land, and worked on some reporting, and particularly the data query tool. The ability to draw out insights from the data was crucial and Datalytyx played a key role in that, including work on the prototype for our daily sales report." Then lockdown happened. "While most employees were placed on furlough, the importance of this project meant we kept it running. While we had fewer resources, they were all concentrated on what was termed the 'Control Tower' project to transition to the new solution ahead of pubs reopening in July. The focus from Datalytyx was extremely useful." In this unprecedented situation, Datalytyx re-prioritized tasks to help ensure the data ingestion and transformations necessary to deliver essential sales reports worked reliably.
Outcomes
"We built the solution in three months," Baz says. "Datalytyx worked very hard to help make sure we were ready for the pubs reopening. There was a huge amount of activity in the three weeks prior, including working out which pubs should reopen first. When they did open, we had to move very fast to understand what was happening, learning as quickly as we could, adapting to this changed environment, including changing the requirements of some data views." Stonegate analysts successfully queried the first weekend's trading data using the new system.
"We had to go to a granular level fast: what's the profitability of our pubs by hour? We had to pivot to that position incredibly fast, and my team and Datalytyx worked very hard. All this effort enabled us to fast-forward the project to where it should have been in a few months' time." Stonegate data scientists now have access to three years' daily sales transactions, stock and inventory data and labour force data comprising more than 3.5 billion rows of data, growing by 500,000 rows per day. Datalytyx has now transitioned the solution to a managed service, helping evolve the system to add new reports and maintain Talend integration as new data sources are added.
Baz adds: "This solution means we can be more flexible in how we use our data to generate new insights, to address market trends and support better decision making. We can be more proactive in how we support the business, looking at operations in a wider context to identify new opportunities. And we can do it all inhouse. The combination of Datalytyx and Talend meant we could move further faster. I'm keen to see how the managed service will develop. We're at the start of our journey but can already see the huge potential for Stonegate; a huge positive during extremely challenging times."
Company
Britain's largest pub company, a multi-format pub estate and diverse customer base.
Industry
Hospitality
Challenge
Take control of transactional sales and trading data, incorporate external sources and provide new insights to improve decision-making to optimize operations, increase revenues and reduce costs.
Solution
Datalytyx expertise to plan and implement an in-house analytics solution using Talend, Snowflake and Microsoft Power BI, with development accelerated during the 2020 global pandemic. Now supported by a Datalytyx managed service.
Benefits
Provide the business with new insights into trading patterns and market trends to enable faster, more profitable and informed decision-making. Data scientists can access transactional, stock and workforce data combined with external data (consumer research, weather, etc.) to draw out new opportunities and anticipate the future through machine learning.
Want to know more?
Learn more about our knowledge, experience and proven skills