Satellite 2020
9 March 2020 @ 8:00 am

-

12 March 2020 @ 5:00 pm

GMT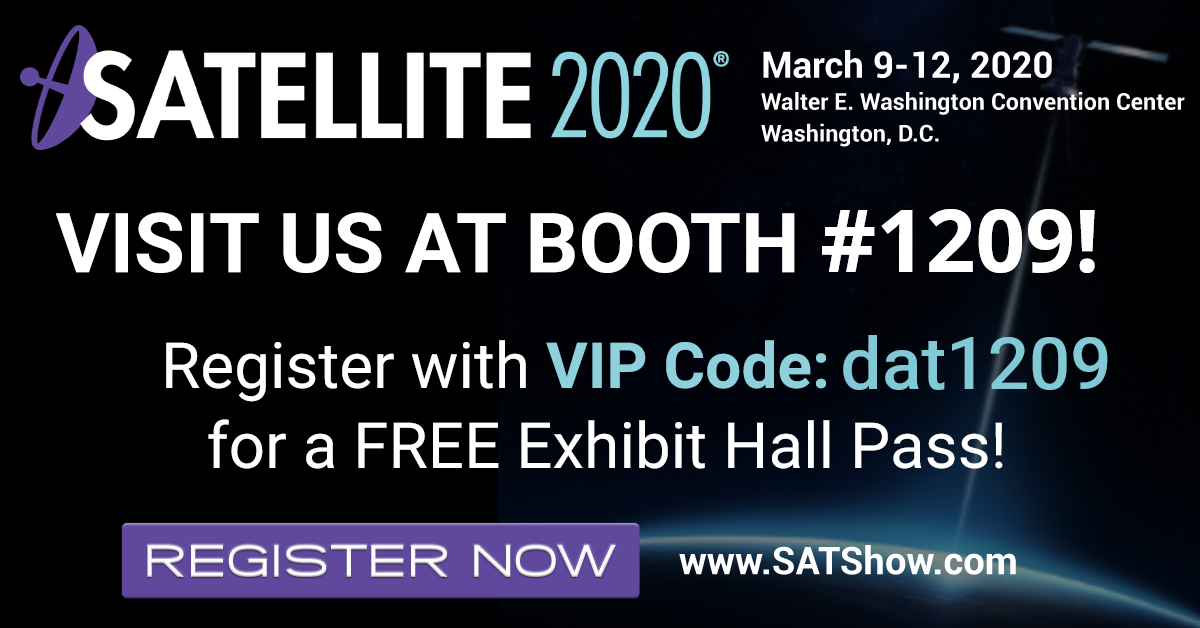 Datalytyx is partnering with G&S Satcom to sponsor Satellite 2020 in Washington DC from the 9th to the 12th of March.
This will be the third year in a row that Datalytyx has sponsored the world-class Satellite conference.
We'll be showcasing a combination of technologies that can be applied to the Satellite industry including…
Gallium, our smart time series data compression software. Gallium classifies time series data and filters out the noise, reducing the volume of data down to 1% while still retaining 99% accuracy.
Palladium, our pre-integrated cloud platform for data & AI. With scalable, elastic, and secure cloud infrastructure, Palladium ingests, transforms, and prepares data for consumption using a reliable methodology which reduces errors and accelerates development lifecycles for fast and valuable insights.
Register and visit us at booth 1209, here!: http://nvyt.es/54f7c68eda7a26c1978f